June 2018
We discussed the homework that Joshua was able to work on and he showed me one of his compact drawings. He discovered that when he added color to the backside of the drawing and hold it to the light the color shows through and adds interest to the piece. Clever! So I told him we would explore some similar ideas with other papers and transparencies, I like his thinking!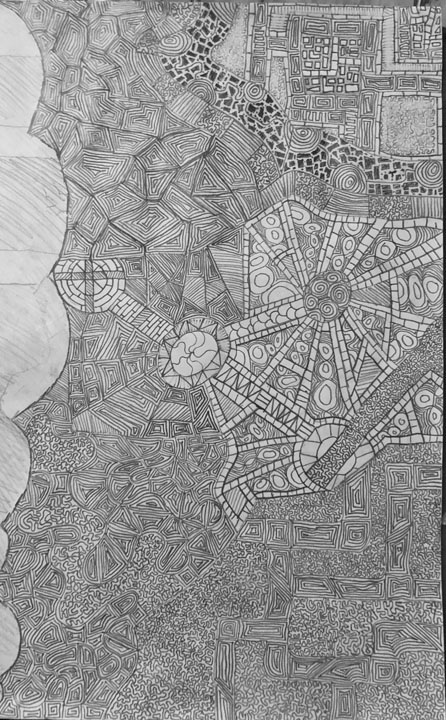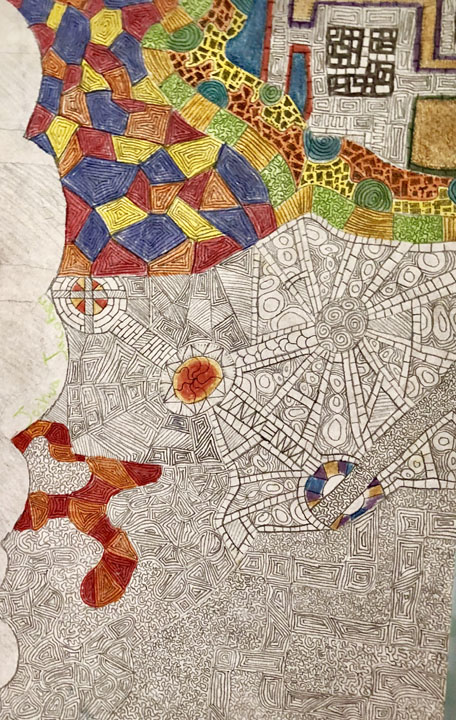 A delight to meet Joshua today. I did an overview of what I would like to see occur during our summer sessions and since we are meeting only once a week I am hoping we can continue once shcool begins. I showed Joshua some of the reference material I would be using to teach him about drawing: Betty Edwards, Drawing From The Right Side of the Brain, Betty Edwards, Drawing on the Artist Within, Nicolaides, The Natural Way to Draw, Zentangles for a beginner, The Joy of Zentangles, and Perspective, How to See it and How to apply it.
I am a mentor for the Ojai 2018 Artist/Student Mentor program. I will be working with Joshua Jacober who is 15 years old and a freshman at Nordoff High School. We will be meeting once a week every Sunday until the end of summer or whenever lessons feel complete. Joshua likes to draw so we will be focusing on increasing his drawing skills and how to "see" in order to do that. We will be working with a variety of media and have a variety of on going projects. I will do an interview with Joshua to determine his artistic repetoire, his interests and his goals.